SalesLife POS is an all-in-one retail management system that's been meticulously crafted to meet the needs and requirements of KRA compliance. It's your trusted partner in keeping your business on the right side of the taxman.
Embracing the digital shift in Kenya is now stress-free. With SalesLife POS, your business systems can seamlessly integrate with KRA eTIMS, making compliance a seamless part of your daily operations.
SalesLife POS: Your Key to Effortless Retail Operations
SalesLife POS is an end-to-end solution, designed to streamline your retail business operations. Apart from being a KRA eTims Compliant POS, it also offers the following comprehensive features:
Sales Management
Insights and Analytics
Customer Relationship Management
Inventory and Stock Management
Checkout and Transaction Processing
Access to Mobile POS
e-commerce and B2B Integration
Seamless Integration with Major ERP Systems
When you choose SalesLife, you also get access to SalesLife 365, which is a seamless integration of the POS with Dynamics 365 Business Central ERP. This powerful collaboration allows you to take full control of your retail ecosystem, covering everything from inventory management to customer relationships.
SalesLife Features: A breakdown
KRA eTIMS Compliance: Ensures that your business adheres to KRA's electronic tax invoicing regulations, minimizing the risk of non-compliance penalties. Staying compliant with KRA eTIMS reduces the likelihood of legal issues or audits that could disrupt your operations.
Sales Management: Effective sales management tools provided by SalesLife POS can help streamline the sales process which can lead to increased sales, better tracking of revenue, and enhanced customer satisfaction.
Insights and Analytics: This feature can help you identify trends, customer preferences, and areas for improvement, ultimately leading to optimized strategies, data-driven decision-making, and increased profitability.
Customer Relationship Management: SalesLife POS allows you to maintain customer information, improve communication, and provide better service, leading to increased customer loyalty and repeat business.
Inventory and Stock Management: Business owners can prevent overstocking or understocking, reduce holding costs, minimize stockouts, and improve overall supply chain efficiency. This leads to better financial management and customer satisfaction.
Checkout and Transaction Processing: Smooth checkout and transaction processing enhance the customer experience by reducing waiting times and minimizing errors. This leads to happier customers and more efficient operations.
Access to Mobile POS: With mobile POS, your business can accept payments and manage sales from anywhere, providing greater flexibility and convenience to both customers and staff. This can lead to increased sales opportunities and faster service.
e-Commerce and B2B Integration: Integrating e-commerce and B2B capabilities expand your business's reach and potential customer base. You can tap into online markets, increase sales, and facilitate easier transactions with business clients.
Seamless Integration with Major ERP Systems: Integration with major ERP systems streamlines business processes and data management. This reduces errors and inefficiencies and enhances overall business performance.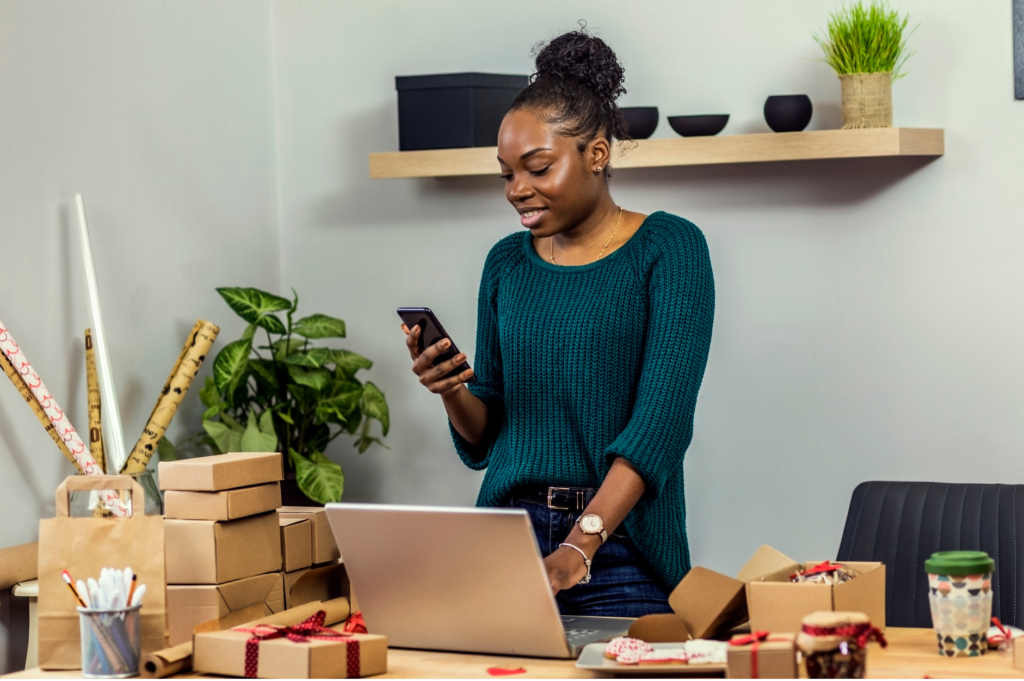 The Importance of Having a KRA eTIMS Compliant POS System
Traditional ETR Systems
Previously, Electronic Tax Registers (ETRs) acted as digital cash registers, carefully recording all business transactions between suppliers and buyers.
Businesses faced the challenge of manually entering invoice amounts and tax rates. After inputting this data, the ETR generated fiscal receipts. At the end of each business day, the information was sent to the KRA portal.
Notably, this system operated independently, with business management tools like accounting software and ERPs remaining separate from the ETR.
The New TIMS System and E-Invoicing
In 2021, the Kenya Revenue Authority (KRA) unveiled a groundbreaking shift from the traditional Electronic Tax Register (ETR) to the advanced Electronic Tax Invoice Management System (eTIMS). This shift marked a significant change for VAT-registered businesses.
With the introduction of this innovative e-invoicing system, businesses could now seamlessly integrate their accounting software with the new electronic tax registers, referred to as control units.
These control units perform several essential functions: they validate invoice accuracy, electronically sign each invoice, and securely transmit the data to the tax portal. Upon successful validation, a unique invoice number is assigned to each transaction, complete with an embedded QR code.
These modern ETRs are built to send invoice information to the KRA portal instantly. The new eTIMS system greatly improves tax filing by ensuring accurate invoices, validating data, and swiftly sending electronic tax records to the KRA.
Leveraging cloud-based technology, eTIMS offers a user-friendly and flexible platform accessible via computers and mobile apps. This transition is designed to enhance convenience and streamline VAT compliance processes.
Old ETR vs. New eTIMS – A Summary.
| | |
| --- | --- |
| New eTIMS/e-Invoicing System | Old ETR |
| The new ETRs are meticulously designed for seamless integration with ERP, accounting software, and Point of Sale (POS) systems. | The ETR register and ERP/accounting software lacked integration. |
| Thanks to integration, software, invoice detail transfer, and validation processes are now fully automated. | Manual entry of invoice amount and tax rate in ETR. |
| Invoice data is now automatically transferred in near real-time. | ETR generated fiscal receipts upon invoice detail entry. |
| The new system automatically includes barcodes on invoices. | Manual transmission of invoices from ETR to the KRA portal. |
| The concept of fiscal receipts is no longer in play. | ETR didn't offer invoice signing. |
| Successful validation now results in the control signing the invoice with a unique invoice number. | No barcode on ETR-generated invoices. |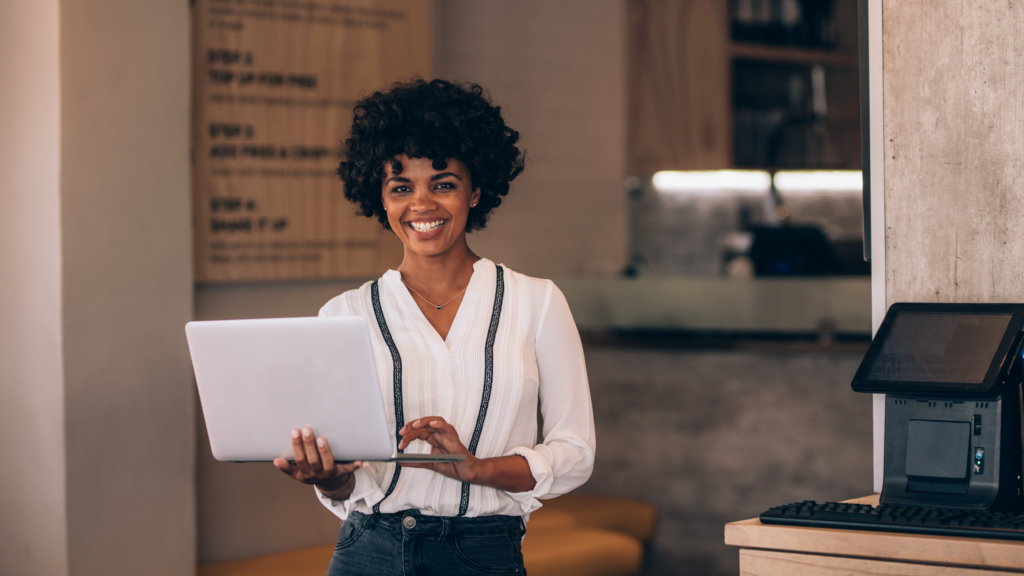 Beginner's Guide to eTIMS OSCU and VSCU Integration
Online Sales Control Unit (OSCU) and Virtual Sales Control Unit (VSCU) are solutions designed to simplify the connection of an automated invoicing system with the KRA.
OSCU caters to businesses with online invoicing systems, while VSCU is ideal for entities that handle bulk invoicing, whether they are online or not.
You can establish a system-to-system connection using either OSCU or VSCU.
Connecting the Dots: eTIMS Integration Basics
Here's a simple guide to connecting eTIMS OSCU and VSCU step by step. If you're new to system integration, this guide is a great place to begin. We'll give you a clear roadmap to help you grasp the basics and establish a strong foundation for the integration process.
A. SIGN UP FOR ACCESS ON THE eTIMS PORTAL
Access the eTIMS taxpayer sandbox portal on the following URL address:
2. Select the Sign-Up option.
3. Select PIN option and complete the Sign Up form.
• You will enter the PIN of the company
• Verify that the masked phone number value displayed is correct and can be
accessed as the One Time Password (OTP) message will be sent to this number. In
case it is incorrect, write to [email protected] for the correct phone number to
be updated.
• Enter and confirm the Password to be used for the taxpayer portal access.
B. REGISTER FOR OSCU OR VSCU DEVICE
Upon successful sign-up, access the eTIMS taxpayer portal using your credentials (KRA PIN and Password).
Select the Service Request button at the top right corner of the home page.
Select eTIMS button on the dialog box presented.
The Service Request form will be displayed.
Complete the Service Request form.
Select the appropriate eTIMS Type:
i. VSCU (Virtual Sales Control Unit): This is a system that's set up and managed by the client. It's best for organizations that need to create a lot of invoices quickly.
ii. OSCU (Online Sales Control Unit): OSCU is a system hosted by KRA. To use it, organizations need to adapt their invoicing systems to work with OSCU's interface. It's suitable for businesses that operate online.
iii. eTIMS Client: These are standalone apps for Windows and Android devices (like PCs, mobile phones, and tablets) developed by KRA. They are designed for Large and Medium Taxpayers, both VAT and non-VAT registered, as well as other taxpayers who may request it.
iv. eTIMS Online: This is an invoicing feature available on the eTIMS taxpayer portal. It's for businesses in the service sector who issue fewer than 10 invoices per month, such as rental property owners, transport service providers, consultants, and lawyers.
• Complete and upload the eTIMS Commitment Form.
6. The Service Request will be processed, and you will receive a confirmation SMS message on your registered mobile number reading "Service Request was approved. You can now proceed with eTIMS installation in your KRA Account.".
For those looking for a deeper dive into the technical aspects of the integration, we've prepared a separate PDF guide. To access it, simply click the link below:
Explore the Technical Details Here: Technical Integration Guide
What Can a KRA eTIMS Compliant POS System Do for You?
The shift from traditional tax registers to eTIMS offers several advantages for VAT-registered businesses in Kenya. Here's a closer look at the key benefits:
1. Reduced Compliance Costs:
eTIMS eliminates the need for ETR devices, effectively lowering hardware expenses, and providing cost savings.
2. Real-time Invoice Transmission:
eTIMS ensures enhanced accuracy in invoice transmission, expediting VAT refund processing and ensuring smooth reconciliation between returns and payments.
3. Cross-Platform Access:
The versatility of eTIMS allows users to access the system from various devices, including computers, mobile phones, tablets, POS systems, online solutions, and ERP systems. This flexibility accommodates businesses' device preferences, making integration into existing workflows seamless.
4. User-Friendly Design:
eTIMS features a user-friendly interface designed to simplify complex processes associated with bulk invoicing. This intuitive system aims to alleviate taxpayer challenges, ensuring a smooth and efficient compliance experience.
Streamlining Retail Operations with a KRA eTIMS Compliant POS in Kenya
With SalesLife, you can leave behind the complexities of manual tasks and embrace an efficient way to run your retail business. Here are the key features that make SalesLife stand out:
KRA eTIMS Integration:
Being a KRA eTIMS Compliant POS in Kenya sets SalesLife apart from other retail management solutions. This integration guarantees the effortless transfer of transaction data, eliminating manual entries and reducing the risk of errors. With SalesLife, meeting KRA's compliance requirements is hassle-free.
Comprehensive POS Functionality:
SalesLife boasts a robust and feature-rich POS system tailored to the specific needs of retail businesses. It covers inventory management, sales tracking, customer relationship management, and reporting. Its intuitive interface and user-friendly design make transaction processing efficient for your staff.
Business Intelligence Tools:
Gain valuable insights into your retail operations with SalesLife's powerful business intelligence tools. Track sales trends, identify top-selling products, analyze customer behaviour, and make data-driven decisions to optimize your business performance. SalesLife equips you with the information needed to stay competitive in the market.
Cross-Platform Accessibility:
Stay connected to your business anytime, anywhere. SalesLife offers cross-platform accessibility, allowing you to access vital retail data and perform tasks from computers, mobile phones, or tablets. This flexibility ensures real-time access to your business information, enabling you to make informed decisions on the go.
Efficiency and Compliance: The SalesLife Advantage
In the dynamic realm of retail, having the right tools is essential for thriving. SalesLife presents a comprehensive retail management solution that integrates powerful business intelligence tools, efficient retail operations and integrated KRA eTIMS compliance. With SalesLife, you can streamline your retail processes, gain valuable insights, and ensure compliance with KRA regulations. Take the leap and let SalesLife revolutionise your retail business in Kenya. Discover the limitless possibilities and embrace the future of retail management with SalesLife. Additionally, you can get in touch by emailing us at [email protected] or calling us at (+254)-768-341-410.