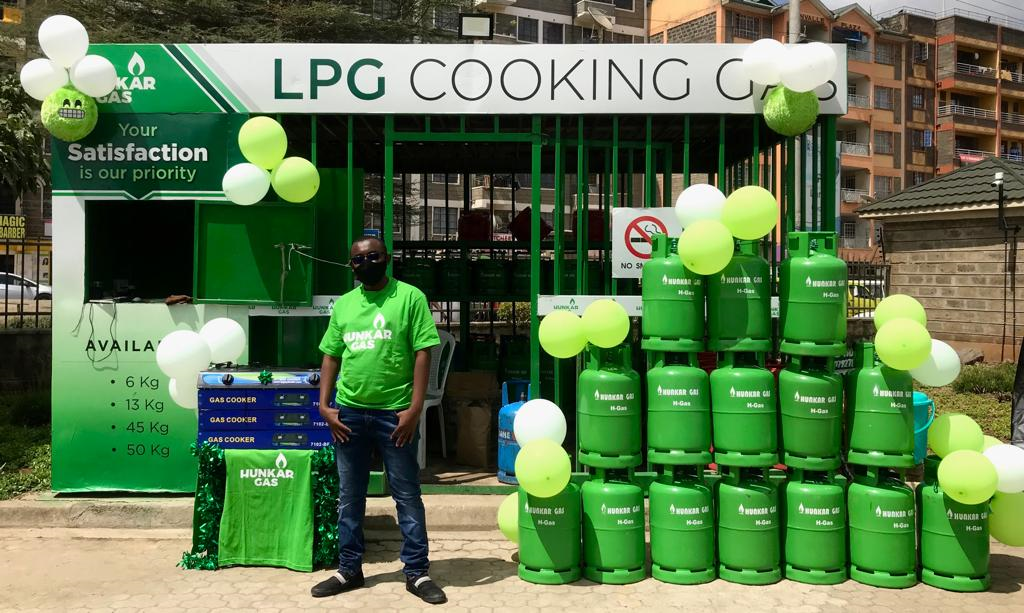 Igniting Growth And Efficiency: Hunkar Gas Embraces Microsoft Dynamics 365 for Growth and Efficiency
At Software Dynamics, successful ERP implementations are the key to unlocking an organization's true potential. We are thrilled to share the breakdown of our collaboration with Hunkar Gas, a leading company in the gas industry, where we implemented Microsoft Dynamics 365 to streamline their operations and drive growth.
The Challenge
Hunkar Gas grappled with a myriad of challenges. Its financial management processes lacked efficiency, making it difficult to gain clear insights and make informed decisions. Managing fixed assets proved to be a complicated task, resulting in compliance gaps and decreased operational effectiveness. Procurement challenges hindered their ability to streamline purchasing workflows and ensure timely delivery. Moreover, lacking a robust budgeting system made financial resources with strategic objectives harder to align. Hunkar Gas needed a comprehensive solution to overcome these obstacles and fuel its growth.
The Solution
One of the primary modules implemented was Dynamics 365 Finance, which revolutionized Hunkar Gas' financial management and accounting processes. By leveraging this module, Hunkar Gas now enjoys streamlined financial operations, robust tracking, and analysis of financial data, efficient budget management, and automated accounts payable and receivable processes. With real-time insights conveniently available, Hunkar Gas can now make informed financial decisions and achieve greater efficiency.
Additionally, Hunkar Gas utilized the Dynamics 365 Assets module to manage its fixed assets effectively. This module provided them with comprehensive tools for tracking and maintaining their equipment, machinery, and property records. With features such as depreciation calculations, maintenance scheduling, and asset lifecycle management, Hunkar Gas now ensures compliance with accounting and reporting standards related to fixed assets. Empowering them to optimize asset utilization and enhance their operational efficiency.
They faced procurement challenges as well. Our implementation of the Dynamics 365 Procurement module helped them overcome these obstacles. It facilitated the end-to-end procurement process, from supplier management to purchase requisitions, orders, and vendor invoices. Therefore, with streamlined workflows, supplier contract management, and accurate financial impact analysis, Hunkar Gas can now make smarter procurement decisions while ensuring cost optimization and timely delivery of goods and services.
Also, to align financial resources with its strategic objectives, the company embraced the Dynamics 365 Budgeting module. This powerful tool allowed them to create, manage, and track budgets across different departments and projects. By incorporating budget planning, forecasting, and variance analysis capabilities, the organization has enhanced control over its financial resources. It can now monitor the utilization of budgets in real time, enabling data-driven decision-making to drive business growth.
For Hunkar Gas' manufacturing and assembly operations, we implemented the Dynamics 365 Assembly module. This specialized module enabled them to efficiently manage the production process by tracking and controlling product assembly. Moreover, it allowed them to effectively manage bills of materials (BOMs) and optimize resource allocation. Additionally, the module seamlessly integrated with other modules such as inventory, procurement, and finance. As a result, Hunkar Gas achieved a synchronized and agile production environment that fuels its operational excellence.
Conclusion
Over the course of six months, Software Dynamics worked closely with Hunkar Gas, leveraging their expertise to implement Microsoft Dynamics 365 seamlessly. Today, Hunkar Gas has overcome its challenges and unlocked its full potential. Streamlined financial management, efficient procurement, enhanced budgeting, and optimized manufacturing operations have become their pillars of success. Therefore, driving efficiency and accuracy. 
At Software Dynamics, we take pride in empowering organizations like Hunkar Gas to transform their operations, drive growth, and navigate the complexities of the modern business landscape. Contact us today and let us unlock your organization's potential with innovative software solutions. Together, we can embark on a journey of lasting success.