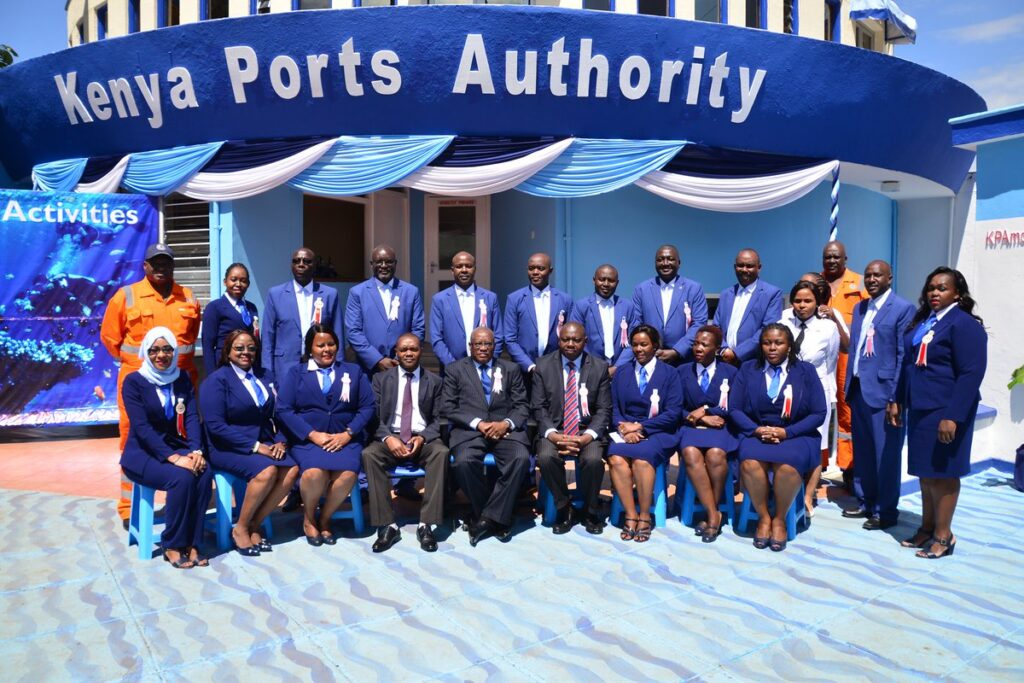 Enhancing Productivity and Communication: Kenya Ports Authority's ERP Success Story
Introduction
In an era of digital transformation, organizations across industries seek to enhance their operational efficiency and collaboration capabilities. This case study explores how Kenya Ports Authority (KPA) partnered with Software Dynamics to implement an Enterprise Resource Planning (ERP) solution, specifically focusing on the installation and customization of SharePoint 2013. By leveraging this technology, KPA aimed to consolidate stakeholders, integrate back-end systems, and improve overall productivity and communication.
Background
Established in 1978 by an act of parliament, Kenya Ports Authority is a state corporation responsible for maintaining, operating, improving, and regulating all scheduled seaports along the Indian Ocean coastline of Kenya. With its headquarters located in Mombasa, KPA manages multiple ports, including Kilindini Harbour, Lamu, Malindi, and others. As part of its commitment to the Government of Kenya's Vision 2030, KPA sought to leverage the power of the web to bring together various stakeholders, including the public, customers, partners, and employees.
The Solution: SharePoint 2013 Implementation
KPA recognized the need for a consolidated platform that seamlessly integrated with its back-end systems, including the Core Enterprise Resource Planning (ERP) system SAP R3. To achieve this, the authority embarked on a tendering process to identify a partner with the requisite expertise and experience. After a thorough evaluation, Software Dynamics emerged as the best company in East and Central Africa, equipped with a proven track record in similar implementations.
Under the guidance of Software Dynamics, KPA implemented SharePoint 2013, a versatile collaboration and document management platform. The project involved extensive customization to cater to KPA's unique requirements, including the development of a revamped corporate website and an intranet solution. The intranet encompassed features such as document management, blogs, and collaboration tools, enabling enhanced communication and collaboration among employees.
Benefits and Outcomes
The ERP implementation carried out by Software Dynamics brought numerous benefits to Kenya Ports Authority, revolutionizing the way stakeholders interact and improving operational efficiency. Here are some key outcomes:
1. Enhanced Stakeholder Collaboration
The consolidated platform brought together the public, customers, partners, and employees, fostering better collaboration and communication. The intranet solution facilitated seamless information sharing and real-time collaboration on projects and initiatives, promoting interaction and goal alignment among stakeholders.
2. Integration with Back-End Systems
By integrating SharePoint 2013 with KPA's Core ERP system SAP R3, Software Dynamics ensured smooth information flow across business functions. This eliminated data silos, improved data accuracy, and enhanced operational efficiency. Real-time data integration empowered informed decision-making, leading to better organizational performance.
3. Improved Document Management
The SharePoint-based document management system organized and centralized KPA's vast document repository. This made information easily accessible to authorized personnel, resulting in improved productivity and reduced search time for critical data. Streamlined document management contributed to smoother operations and better decision-making processes.
4. Empowered Employee Engagement
The intranet solution by Software Dynamics empowered KPA employees to share ideas, insights, and best practices. Features like blogs and collaboration tools facilitated knowledge exchange, fostering a culture of innovation and continuous improvement. Employees actively engaged, leading to positive changes and a motivated workforce.
Conclusion
Through its strategic partnership with Software Dynamics, Kenya Ports Authority successfully implemented SharePoint 2013, transforming its operations and collaboration capabilities. The ERP implementation enabled KPA to consolidate stakeholders, integrate back-end systems, and improve productivity and communication. By leveraging the power of SharePoint, KPA embraced the digital era and positioned itself for continued growth and success in the maritime industry.